We are thankful for the many organizations, government officials and citizens who endorsed Issue 3. Each have their own reason to stand behind Summit DD, however their endorsement empowers people of all abilities. This levy is not a new tax.
Add your name to this list with our handy online form.  You can also download a form to share with your friends.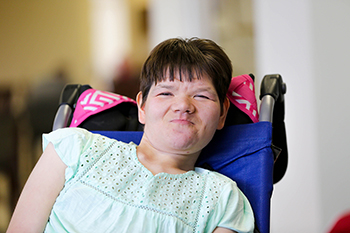 Organizations and Businesses Leaders
Akron Children's Hospital
Akron-Summit Public Library
Akron-Canton Regional Food Bank - Daniel Flowers, President
Akron Branch of NAACP - Judi Hill, President
Akron Rotary Camp
Akron Rubber Ducks - Ken Babby, President & CEO
Akron METRO
Ardmore, Inc.
Autism Society of Greater Akron
Bevan & Associates, LPA, Inc.
The Blick Center
Castle Autobody
Community Connections Northeast Ohio
County of Summit ADM Board - Gerald Craig, Executive Director
Direction Home Akron Canton Area on Aging & Disabilities - Gary Cook, President & CEO
EFI Companies - Brad Ruth
Individual Outcomes
Greater Akron Chamber
Law Office of Clarissa Allega LLC
Koinonia
PCS - DeAnna Christian
Ryan's Helping Hands & Hearts
Shon Christy Social
Stark & Knoll - Philip Kaufmann, Partner
Success 4 Kidz Therapy, LLC
The Arc of Ohio
Tri-County Independent Living Center - John Ballard, Executive Director
United Disability Services - Howard Taylor, President
Up Side of Downs of Northeast Ohio - Toni Mullee, Executive Director
Union Home Mortgage - Don Greenleaf 
Weaver Education Association I
Weaver Education Association II
Weaver Workshop and Support Association
Weaver Industries - Carla McDonald
ViaQuest, Inc.
Government Officials and Newspapers
Dan Horrigan, Mayor, City of Akron
Brian D'Antonio, Stow Councilman at Large
Sara Kline, Mayor, City of Stow
Adam Miller, Cuyahoga Falls City Councilman
Mike Rasor, President of Stow City Council
Ilene Shapiro, Summit County Executive
Summit County Council
John Pribonic, Stow City Council at Large
James Armstrong, Mayor of Munroe Falls
City of Munroe Falls
Woodridge Local School District
William J Roth, Mayor, City of Fairlawn
Fairlawn City Council
Springfield Local School District
Village of Mogadore
City of Cuyahoga Falls
Village of Lakemore
Newspapers
Individuals and Families in the Community
Julie Abiecunas
Charlotte Brumbaugh
Kathleen Brunton
Jerry Cook
Thom Craig
Billie David
Lisa Dean
Andrea Dobrin
Russell DuPlain
Ernie Eggers
Judy Fetterolf
Diana Gorman
Mary Ann Halliday
Christine Jensen
Michael Krawick
Carol Kuenzli
Nastacia Lee
Christina Marotto
Carla McDonald
Anne Mencer
Lori Nemec
Margaret Noon
Karin Lopper Orr
Carmen Mariela Penedo
Tricia Perduk
Jennifer Ratzer
Lynn Sargi
Jill Schneider
Sarah Sanford
Cindy Scott
Nicole Scruggs
Cindy Stewart
Kelli Tishma
Cynthia Wahl
Jacob Wilson
Leslie Frank
Vincent Taylor
Marianne Coletta
Jill Roberts
Sadie Benham
Tamie Digman
Haylee DeSonne
Antoinette Allen
Kim Bell
Teddi R. Dowey
Erin Pemberton
Brenda Larson
Eric Abiecunas
Leah Ochsenhirt
Paul Urdiales
Beth Diefendorf
Denise Frangos
Kim Gorrell
Catherine Green
Donald Harpster
Frank Hosterman
Jason Johnson
Jeanette Loretitsch
Katherine Manning
Tiffany Michalec
Autumn Tidd
Joe Eck
Victoria McWilliams
Jeffery Cameron
Tricia Marchand
Amber Mcclure
David Hanson
Chelsea Lewis
Patricia Denham
Jon Overfield
Cherry Dudley
Christine Fried
Peggy Mollohan
Myka Matthews
Julie Ann Sweet
Stephanie Peake
Stephen Dubetz
Terrie Stout
Lisa Kamlowsky
Susan Manly
Jason Whitacre
Chris Lacy
Kathy Lacy
Bethany Kessel
Andrea Denton
Ray Evans
Jeff Film
Patrick Messmore
Alysa Gochenour
David Perduk
Carla McDonald
Michelle Cahoon
Scott Lacy
Ron Lacy
Susan Lautzenheiser
Dale Lautzenheiser
Eric Bailey
Stacy Bailey
Susan Cooper
Cherie Wade
Dick Cooper